French Classes for Teens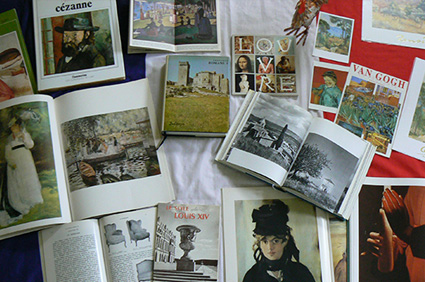 IndyFrench offers French classes for middle schoolers and high schoolers.
I am currently working or have worked with middle school and high school students from Carmel High School and Carmel middle schools, Cathedral High School, Park Tudor, the International School of Indiana, Herron High School, Brebeuf Jesuit Preparatory School and University High School, as well as homeschooled students.
If your child is struggling with French I, French II, French III or French IV, I can help with a thorough review of vocabulary and grammar, including verbs conjugations, supporting and enhancing what your child does at school.


If your child is doing well at school, enjoying their current middle school or high school classes, and is asking to learn more, I can help with presenting an individualized program consisting of oral expression and conversation, high level vocabulary and idioms, culture and customs of France, French history, and reading and discussion of French literature, based on your child's interests.


If your child is homeschooled, whether a beginner, intermediate, or advanced student, I can help with his current curriculum or help find an appropriate curriculum. I work with all aspects of the language including grammar and conjugations, vocabulary and pronunciation, reading and writing, oral expression and comprehension, and conversation.