French Classes for Children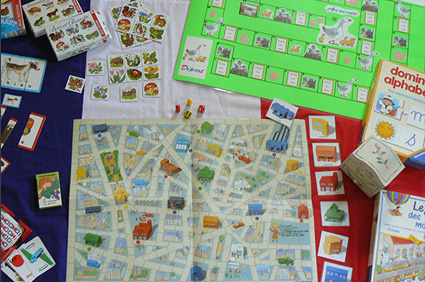 IndyFrench offers French classes for preschool and elementary school age children.
I am currently working or have worked with children from Carmel schools, Zionsville schools, Hamilton Southeastern schools, St. Richard's, Park Tudor, the International School of Indiana, Montessori Centres, Immaculate Heart of Mary School and Traders Point Christian Academy, as well as homeschooled students.
Young children learn best through play and songs. So that is what we do: French games to introduce the vocabulary and French songs for both speaking the language and cultural awareness. Songs have the inherent ability to remain in the child's long-term memory.


As children get older, around 3rd grade, in addition to the games and songs, I also introduce some conjugations, reading and writing to enhance their learning.


Children are natural languages learners and their pronunciation is superior to any other age group. Hearing the correct accent and being able to reproduce it is critical if they want to speak the language well later in life.